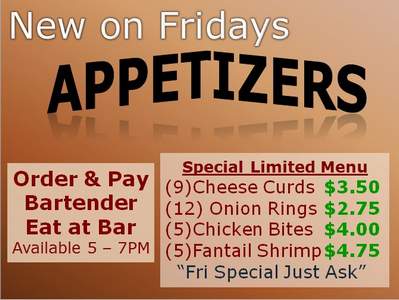 Upcoming Activities
Upcoming events for our member's and their families.

New web page to view! Click on "Community Events" button on left.
Special meeting! Wednesday, Dec. 17th right after 7:30PM regular meeting! Subject: Finances and Mortgage!

→ → December Events

Friday Dec. 19th -- Vets night with Santa!
Wednesday Dec. 31st -- New Year's Party & 5th Wednesday

→ → January Events

Wednesday Jan. 14th -- Burger Night!
Saturday Jan. 17th -- Governor's Steak Night!
Friday Jan. 30th -- Bruce Anthony vocal & piano!

→ → February Events

Saturday, Feb 7th -- Fisheree!
Wednesday, Feb. 11th -- Burger Day!
Saturday, Feb. 14th -- Valentine's Day!
About Us
We offer our members regularly scheduled dining and special events for our members. As a Moose Family Center, we offer events specifically designed for our member's children and grandchildren that include the traditional for Easter, Halloween and Christmas.
Check our Moose Calendar frequently to remain up-to-date. This calendar is offered through Google and can be added to your personal Google calendar. Check the "Maps" for directions to our Family Center and Moose Lodges around the state.
A history of the Moose Lodge #1572 and a Women of the Moose (WOTM) history of Chapter #311.
Awards
Our Moose Members, WOTM and Family Center #1572 have received numerous awards. Our Awards Page will high light some of our accomplishments.